Life Cycle Assessment of sludge − ten research papers
Life Cycle Assessment (LCA)
Our list is presented in reverse chronological order without preference. It was compiled by Simon Judd in September 2022 and may be updated in future as new papers are published.
LCA background
LCA (life cycle assessment/analysis) takes account of the total potential environmental impacts of products, services or installations over the entire life cycle. This means that the common currency in an LCA isn't US dollars or Euros, but CO2. But an LCA must also account for the environmental impact of discharged pollutants and the use of non-renewable resources. This means that in water industry-based LCAs there's very often a balance between capturing a resource from a waste product for reuse and the energy demand and/or non-renewable resource use in achieving this goal, as well as the impact of discharged pollutants.

Extracting resources or value from sludge is a vibrant area of research. There's at least one journal (Waste and Biomass Valorization) dedicated to the subject, and the topic features quite regularly in more general journals such as the Journal of Cleaner Production, Waste Management and Bioresource Technology.
10 research paper abstracts, LCA in sludge processing
Given that LCA as a tool can be applied to pretty much anything, and provides arguably the most consistent basis for comparison of the efficacy of different options, it is unsurprising that it has been widely applied to sludge management. The selection of recent research publications given below, in reverse chronological order with links to the original papers, are all taken from the past two years. They encompass a number of different aspects of sludge processing and disposal.
1. A comparison of composting with:
anaerobic digestion,
anaerobic digestion and pyrolysis, and
anaerobic digestion and incineration,
with reference to the overall energy balance and environmental impact, taking account of the capture of heat and, in one instance, the reuse of the product solids as a building material.
2. A comparison of the impact of conventional thermal pre-treatment with:
microwave and ultrasonication pre-treatment techniques, and
alkaline conditioning, combined alkali-thermal treatment, freeze-thawing low temperature thermal treatment, and ultrasonication,
on the efficacy of the downstream anaerobic digestion process.
3. A comparison of pyrolysis and incineration, taking into account the end use of the biochar product of pyrolysis.
4. A comparison of four incineration/co-incineration options using methodologies based on LCA, cumulative energy demand and life cycle cost.
5. A consideration of the key resource reclamation example of phosphorus recovery as struvite, based on a full-scale wastewater treatment works in Belgium.
6. An assessment of the impact of the various operational modes of pyrolysis and the related products (slow pyrolysis for biochar production vs. fast pyrolysis for bio-oil).
7. A review article focused on energy and nutrient recovery.
The popularity of the subject is to some extent reflected in the number of sites of the review article: almost 30 in the past 12 months. Research centres involved in the above selection are spread across 14 nations. As noted in previous posts, research in this area is truly international. And given the global importance of this particular subject, long may it remain so.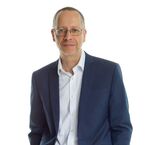 Simon Judd
Professor Simon Judd has over 30 years' post-doctorate experience in all aspects of water and wastewater treatment technology, both in academic and industrial R&D. He has (co-)authored six book titles and over 200 peer-reviewed publications in water and wastewater treatment.
In his capacity as director of Judd Water & Wastewater Consultants, Simon is co-owner of SludgeProcessing.com, as well as of our sister website The MBR Site. He was Professor in Membrane Technology at the Cranfield Water Science Institute at Cranfield University in the UK from 1992 until 2021. Simon was also a Research Chair at Qatar University in the Middle East for six years until September 2018.